Be Good To Yourself
I'm an all or nothing kinda gal. And, full transparency here- - I don't much care for the "nothing."
In effect, this takes me to levels of extremity rather quickly and probably too frequently. And honestly, I'd be lying if I said I didn't love it. I am a masochist.
I try my darndest to juggle everything all at once until it comes crashing down in a rather exaggerated, sleep-deprived, few pounds lighter, face weighed with blackened eyes and a heart beat so rapid -- me, that of course I have an emotional break-down perfectly timed with each deadline met. Of course I feel incapable. Of course I push myself further. I see this to be too much of a systematic routine that you'd think by now, 30 years old, I'd understand balance. And yet I'm still trying to figure this whole thing out. ( Aren't we all?)
I am a year into being a business owner, 12 years an adult, and more than 22 years into pursuing a dream. I'm exhausted, inspired, defeated, and anxious. If you were to ask any business owner, you would know that this job title, is more than just a job, its your baby. It takes every waking moment from you as you nourish it and pursue its growth. Finances, and taxes, and correspondence and progression keep you up at night and the burdens that come with it aren't easily left at the office. You do everything you possibly can to give it the best life. Including, work multiple jobs.
I suppose my greatest character trait is also my greatest antagonist, I can't say "no." I want all the work, the experiences, the obstacles achieved-- I want to do it all, learn it all, and know it all. I told you, masochist. I work a multitude of jobs, 4 to be exact. And so when I say that I deplete myself to exhaustion, maybe you can understand a little better as to why. As CEO of my own label, I will do whatever it takes to make shit happen, so wearing a variety of hats to achieve that and never plateau, proves to be difficult, sometimes even impossible.
Limits. I must learn limits.
A few weeks back, I found myself pacing through my anxieties, calculating my every minute to each deadline, que the bloody noses- and so tired, people often asked if I were crying. I wasn't. Not on the outside at least. I was trying to figure out where I had a little wiggle room in my schedule to juggle just a one thing more. and then I'd cry. I'd realize that I would have to say "no." I would have to cap my abilities to focus on my current load. Simple, right? Why is it that I put so much pressure on myself? I sit here writing this entry today, and all I keep thinking is "imbecile, focus!" But as previously mentioned, I am an all-in kinda gal.
I am in the very final stitches of my bridal collection, my label's initial launch, and I just want it to be nothing shy of perfection. It's a dream 22years old. I want to make sure its fully matured to my exact ideals.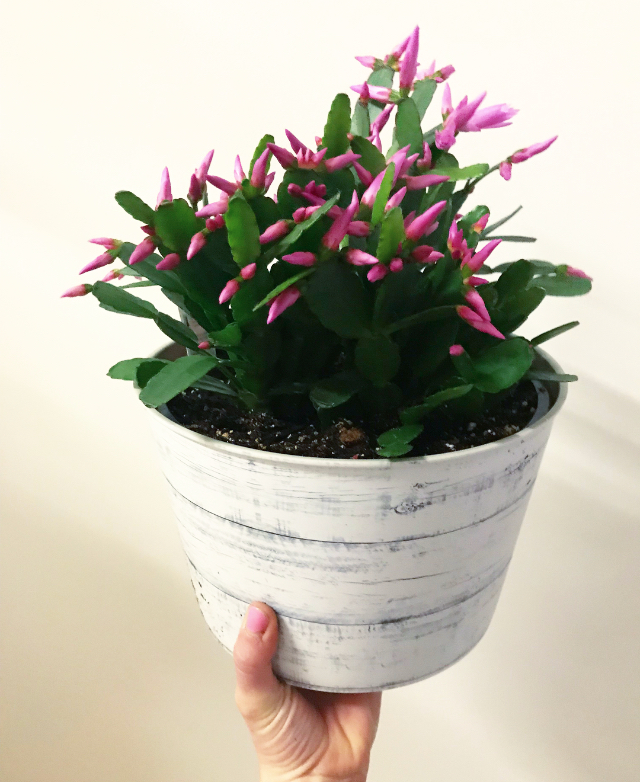 I have this neighbor, Nancy. She's a whisp of reality and a breath of fresh air. And always quick to calm my anxieties. She's a mom, she's well rehearsed, and she too is a business owner. I stepped out of my shop the other evening to carry-on suit of my other job only to see my reflection in the mirror-- the worn- out, haggard me and just got lost in this reality. I was angry for my appearance, angry with my footing, angry with my deadlines quickly approaching... So I went out and bought myself a cactus. Seriously. I bought myself a cactus thinking " I can't kill this. It'll continue to grow with my business." and I ran over to Nancy for a hug and the good news, as if this cactus was the answer to all my strifes.
She looked at me, made me recognize all that I achieve and all that I'm pursuing on the daily. And she said to me this, ' Be good to yourself.'
B E G O O D T O Y O U R S E L F
One more time; Be good to yourself
Easier said than done, for me anyway. I only see my failures, and rarely highlight my accomplishments. But its one life we get, and I'm not this hard on anyone else, but myself. So moving forward, I'm taking this advice and writing it everywhere so I can remember- its o.k. to take breaks, it's O.K. to not take things so seriously, and it's O.K. to be gracious with myself as I learn the ins and outs of making a dream become a reality.